"Is there any way to reset password of my Windows 10 computer? I lost the password of my Windows 10 Dell laptop. I need to get the password back. However, I have no idea about how to get them back. I think I have to ask you for help. I really need to use my Dell laptop. I have never backup the data in that computer. I need the data in it. So does anyone get the solution? Thanks in advance."
It seems that we are carelessly to lose something when we are busy with something. To be honest, it is not we want to see, but once it really happens, how can we deal with it in a correct way? In this article, you are going to see the top 3 methods to about password reset wizard Windows 10, so you don't have to worry about it too much.
Alternative 1: Reset Password Windows 10 via Microsoft Account
If you use the Microsoft account to reset user login password in Windows 10, and you lost the password by accident, you can use reset Microsoft account password at first. It is a correct method to save your locked computer. What you need to do is to visit Microsoft discussion and click the password reset link on the login interface. And then to type your confirm information about it. Finally, you will receive a password change link in your register email. Just click the link to change it. At last, you can use the new password to login Windows 10 laptop.
Alternative 2: Windows 10 Password Reset via Default Administrator Account
If the lost password account is not built-in admin account, you can use the administrator account to reset it. How to do that? If you see a user named Administrator on your sign-in screen, which is the built-in admin account. The steps are quite simple, just login the admin account to Windows 10 laptop or desktop, and then change the password of the password-forgotten user account on the control panel. After that, you can use the new password to login your locked account.
Alternative 3: Change Windows 10 Password via Software
Here in this method, I suggest SmartKey Windows Password Recovery software to reset login password in Windows 10 computer. If the lost password account is not Microsoft account and is admin account, you can actually make use of this program to deal with the locked account. Now let's see how to use this Windows password reset tool to change password in Windows 10.
Step 1: Download this smart software from HERE and then install it to another computer.
Step 2: Use a USB flash drive to burn a bootable disk with this software. Then take out the drive and insert it to your locked Windows 10 computer.
Step 3: Change the BIOS setting to root it from your USB flash drive. Restart the computer again and then you will see the software user interface.
Step 4: Just choose the locked account from all the accounts in your computer. Then reset it easily and quickly.
Step 5: Take out the USB and then restart the computer, you will use the new password to unlock Windows 10 password.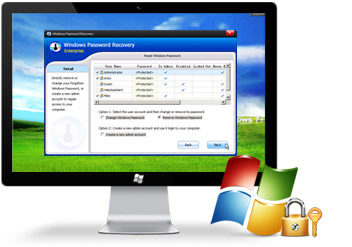 Buy cheap Biaxin
We know that when you lost or forgot Windows 10 password, you can't login Windows 10 computer successfully. That means you were locked out of Windows 10. Then how can fix the trouble of being locked out of Windows 10. Here you can get answers as below.
This is common sense that logging off the system and rebooting the system is not the same. It's just some of the system all over again, only provided help for ordinary software, if it comes to aspects of the system still need to restart. However, the faster write-off is still pretty useful. Locking the computer screen is the pin.
How to log out of Windows 10
There are two ways of Windows 10 log out.
Method 1: There in the Start menu, right-click and then click on the shutdown or log off, and then log off point can be completed canceled.
Method 2: This method is to use the shortcut [Alt + F4] to bring up the Close Windows window lock out here and then select the correct note will enter logout. Then you can see locking out. Complete write-off. You can re-enter the system.
How to lock Windows 10
It is just one step for you to lock Windows 10. You can just use the shortcut key (WIN + L) to complete the computer is locked.

Logout system is to issue clear now login user's request to the system, you can use another user to log in after clearing. Locking system, in a hurry to leave the computer, to prevent others to use the computer, using the System log off, lock, you can prevent other people use this computer.
Windows 10 system is locked, how to do
Method 1: Windows 10 has built-in password boot disk, before you did not install U disk, the only way to you is to reinstall it on.
Method 2: The easiest reinstall the system to solve, reinstall the system is recommended to use U disk to complete.
Step1: You just need a U disk (about 16G on the line) to install the system, it should first make U disk bootable system disk (that is, the boot disk).
Step2: Then copy the system files to the U disk GHO folder or ISO folder (the system files are copied to GHO file, the file is copied to ISO folder, system files can purchase or download, if download recommendations to the system's home), then the U disk boot computer (usually the ready-made U disk boot disk into the U mouth, start the computer by pressing F12 or F8 key or ESC, depending on the computer will be different, tune after selecting the boot menu U disk boot).
Step3: After that to back up important data went in, then you can install the system.

Here you can use the professional Windows Password Recovery Tool to remove the Windows 10 password that you lost or forgotten. Then you can enter the locked Windows 10 computer in a short time. Learning more details about this method as below.
Step1: Download Windows Password Recovery standard on any accessible computer and then install this tool.
Step2: Get a useful CD/DVD or USB to burn this tool on it. Then you can use the newly created reset disk on the locked Windows 10 computer.
Step3: Choose the Windows 10 locked account that you want to reset or remove its password.
After the simple 3 steps above, you can enter locked Windows 10 computer in quickest way.
When you finish reading this blog, I hope that you have get answers about how to fix the condition of being locked out of Windows 10 computer, or you have learned how to enter locked Windows 10 computer easily. Good luck to you.
Buy Decadron without a prescription